Roshen Biscuit Complex LLC is a high-tech factory of the Ukrainian food industry (Boryspil, Ukraine)
In 2022, Techinservice, as the management company, completed the construction of a wheat processing plant at the industrial site of Roshen Biscuit Complex, Boryspil. Also in this project, Techinservice was the concept developer, general designer and equipment supplier. The construction of the flour products factory was carried out from a land plot.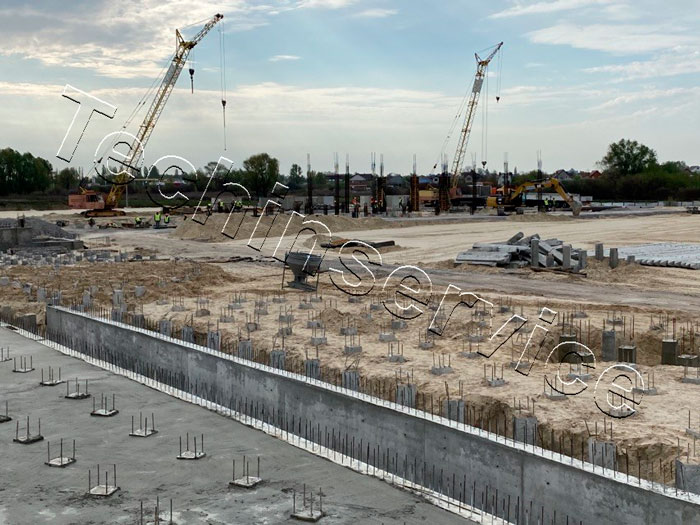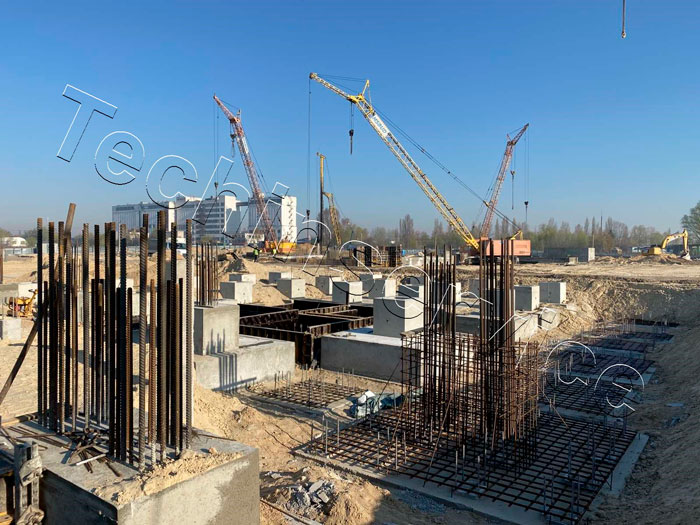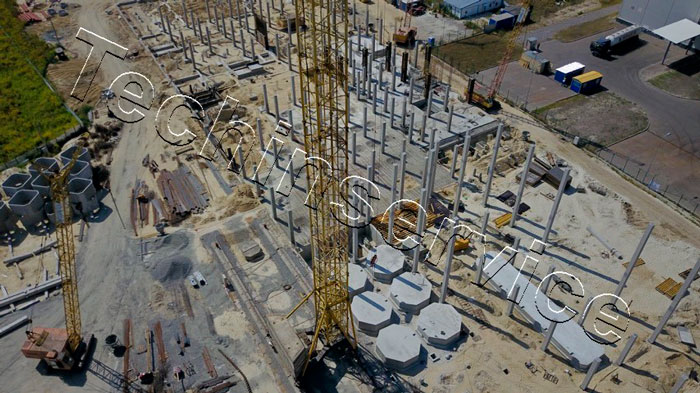 In the framework of the project, Techinservice has successfully completed a number of tasks:
- Turnkey design
(conceptual design, Project, Word Documentation, Environmental Impact Assessment, obtaining permits)
- designer supervision
- construction and assembly supervision
- inspection of solutions of technology suppliers. Integration into a single project.
- arrangements of tenders for the selection of suppliers of key technology solutions
- optimisation of plant economics
- supervision of commissioning and start-up of the plant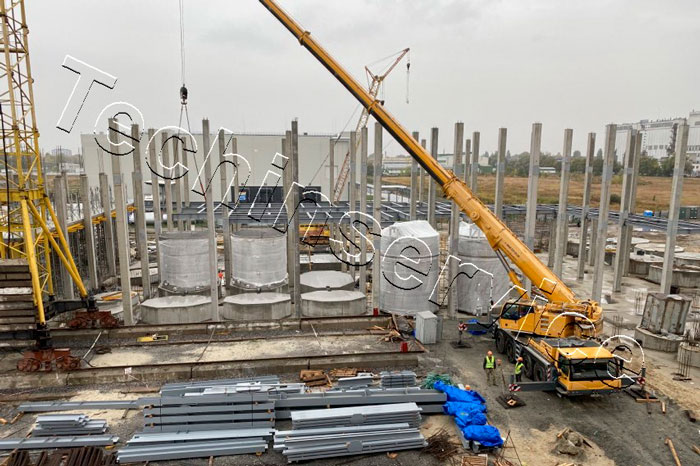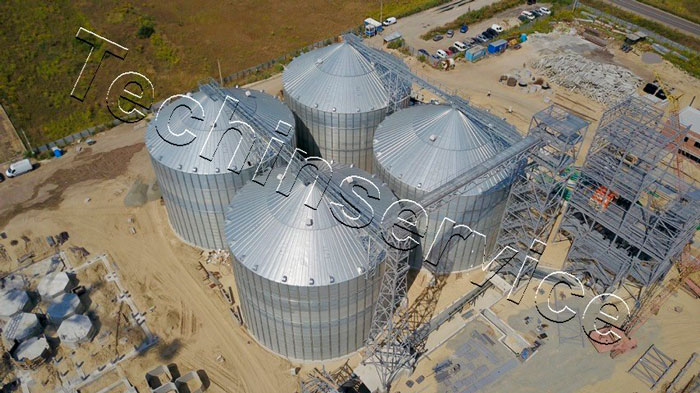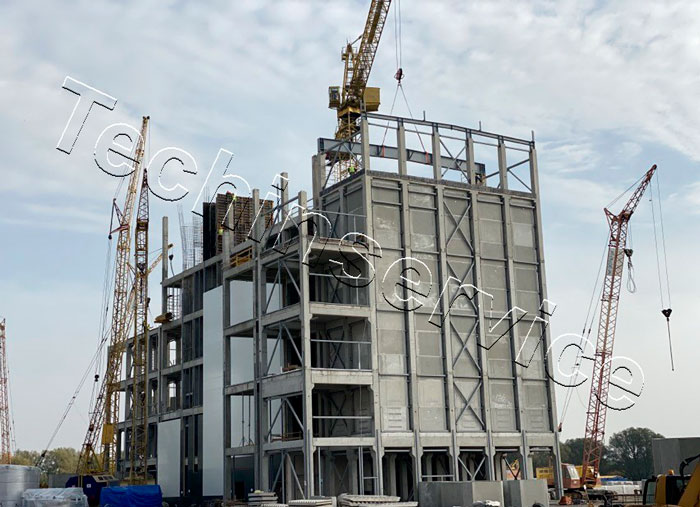 Techinservice's integrated approach to design allowed to combine 9 different branches of the factory into a single living organism on the basis of one project:
- Mill
- Elevator
- Department of gluten extraction
- Department of preparation of glucose syrups
- OWERTech™ Alcohol Production Division
- Department of gluten dryer
- Bran dryer department
- Packing department
- Department of water treatment and purification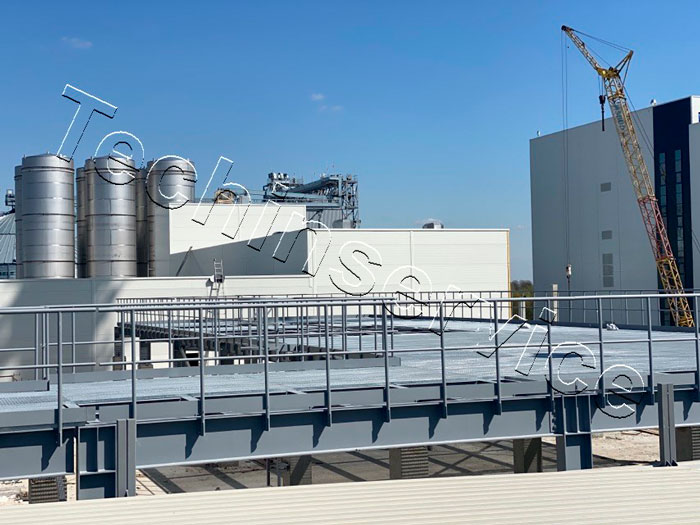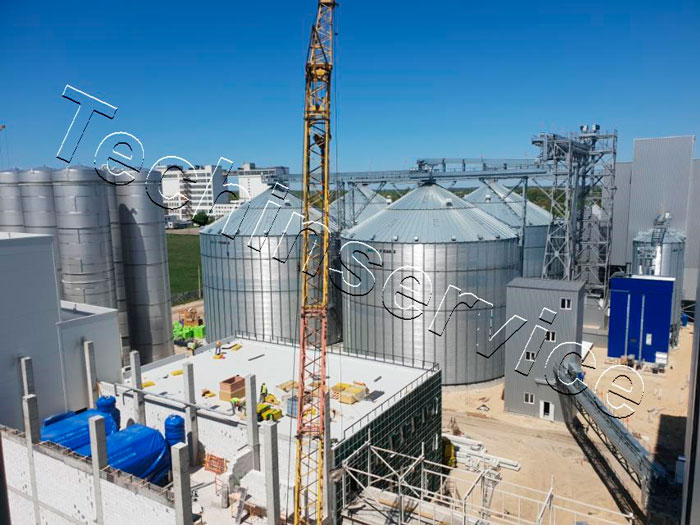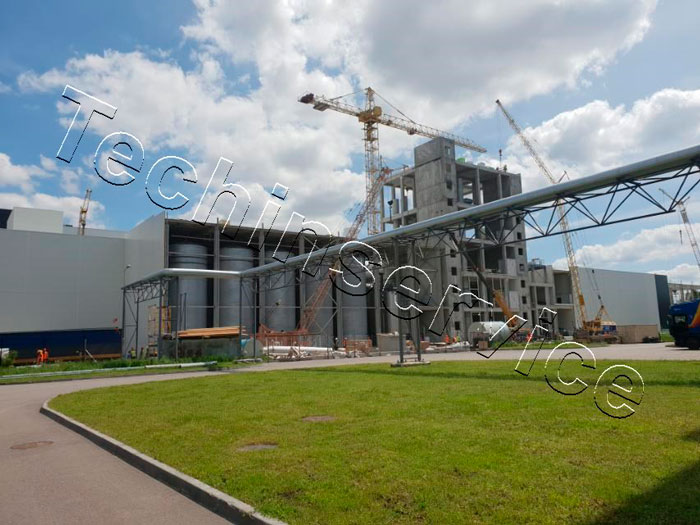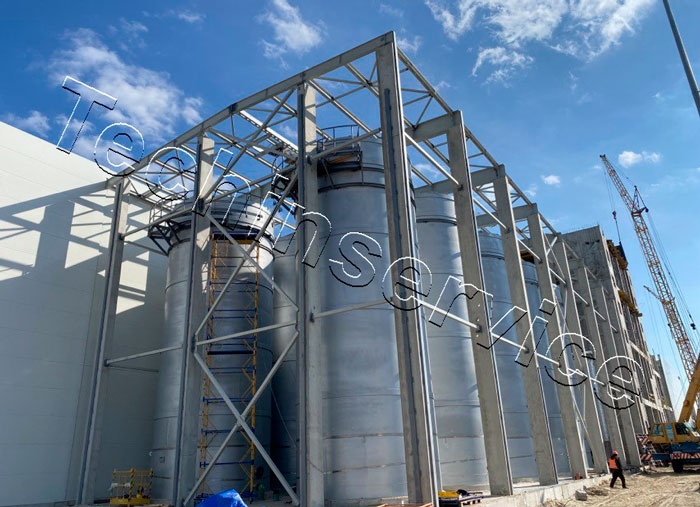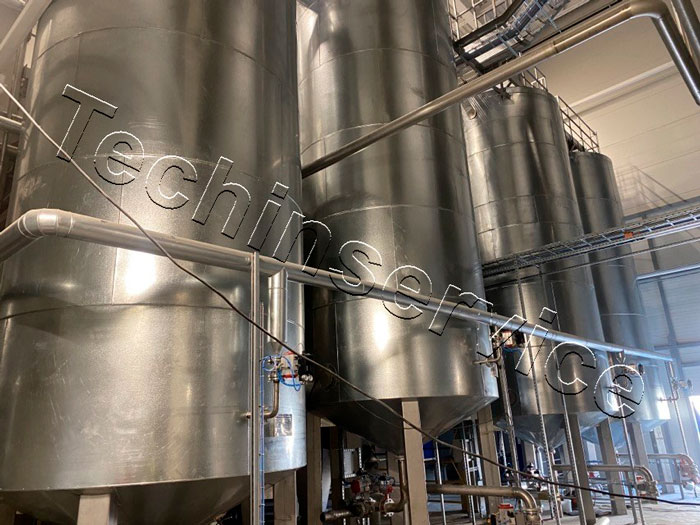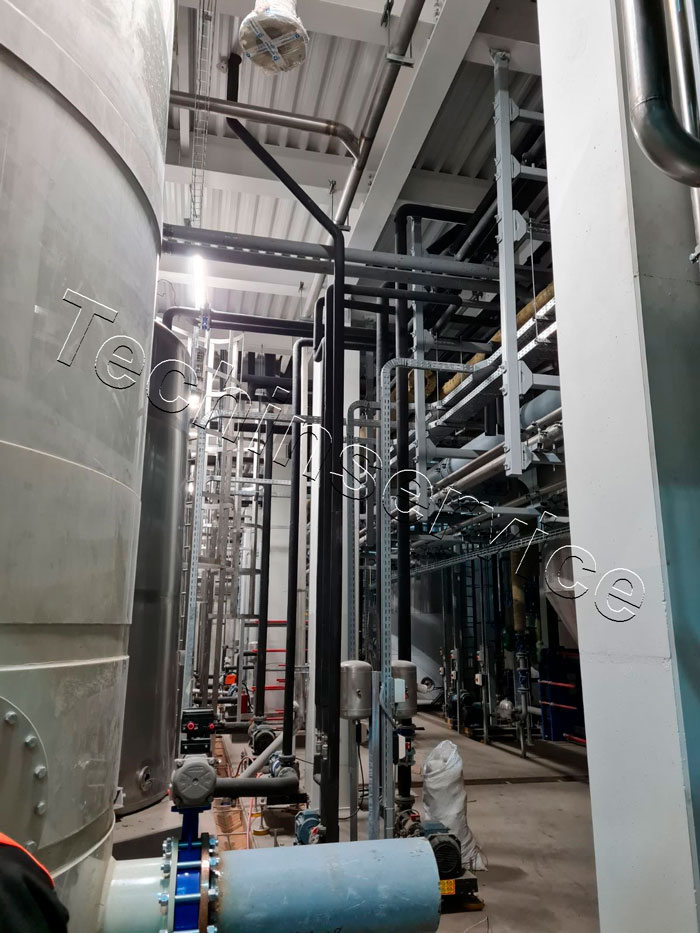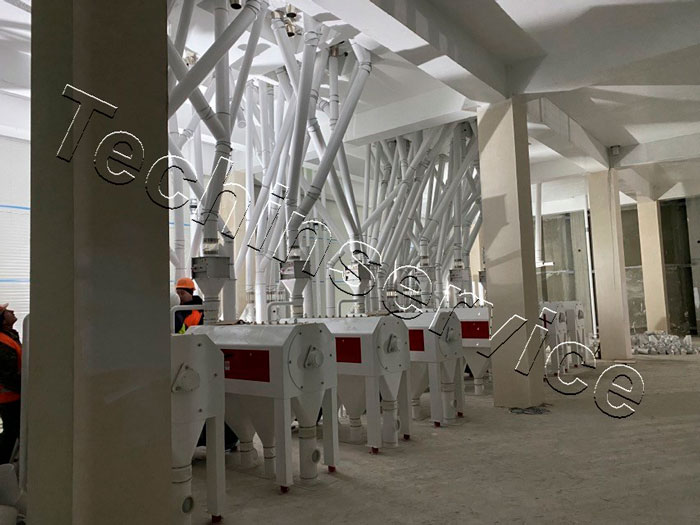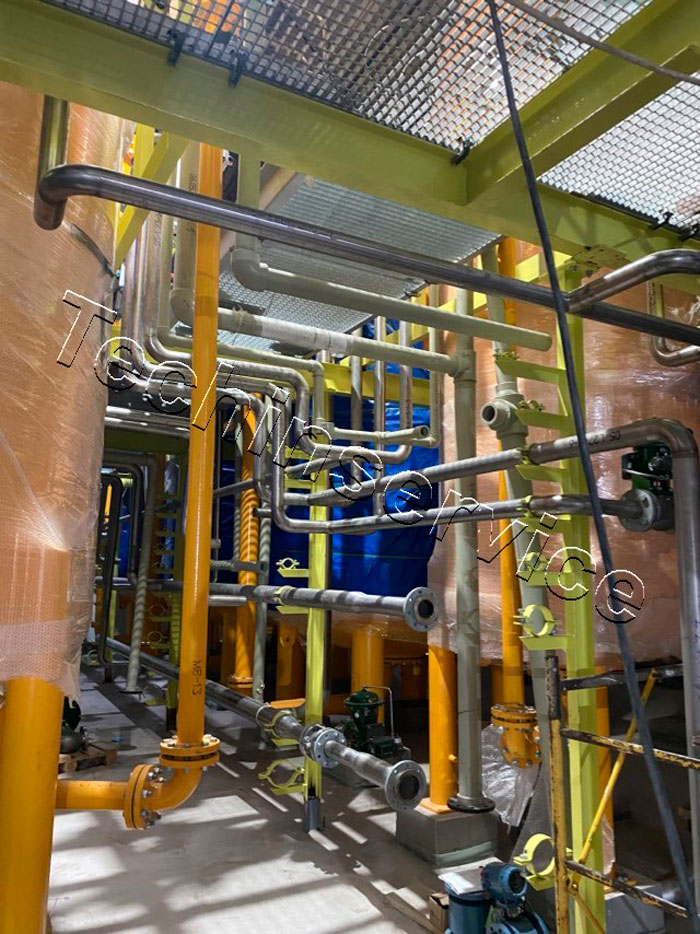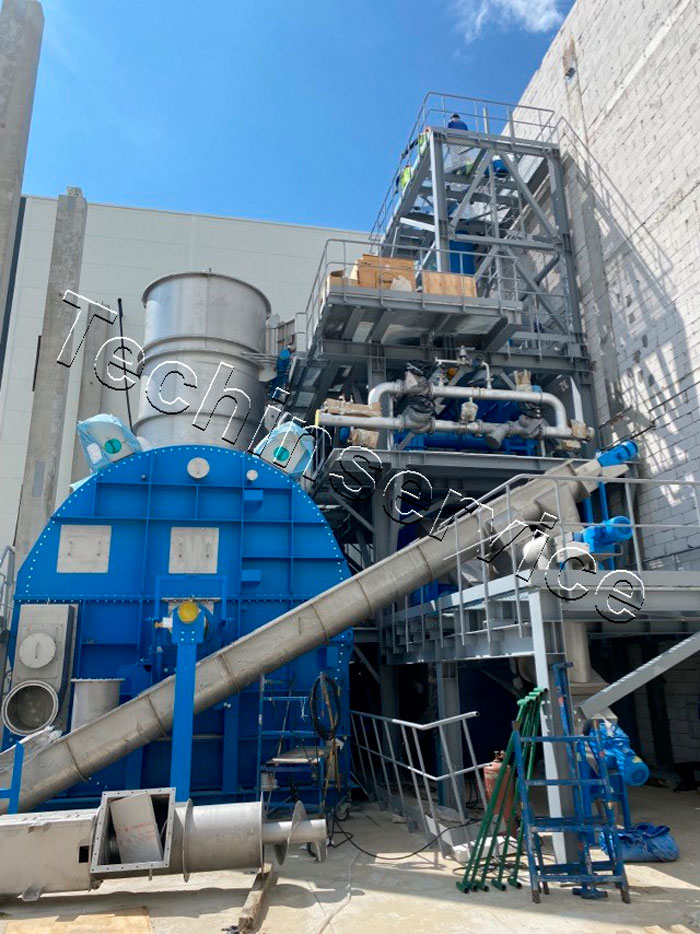 As part of the project, Techinservice, as the general contractor and management company, has developed and implemented a significant number of innovative solutions that increase the factory's productivity and improve the company's economic performance.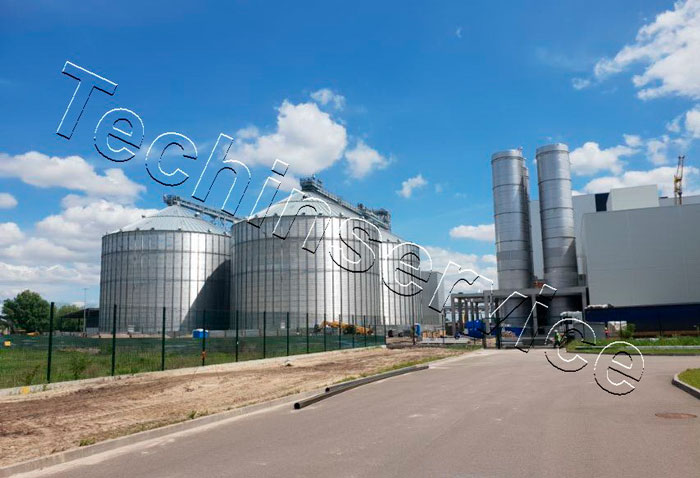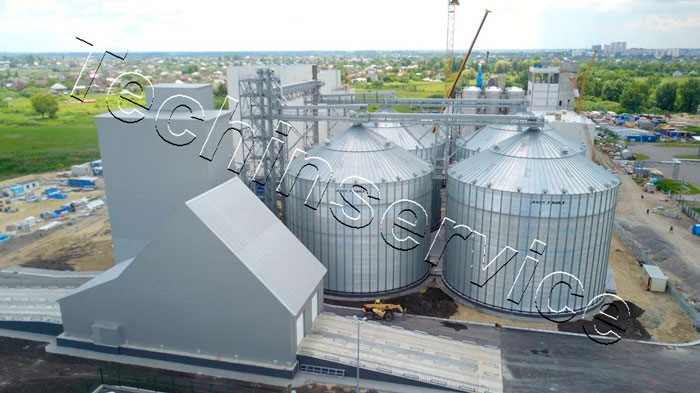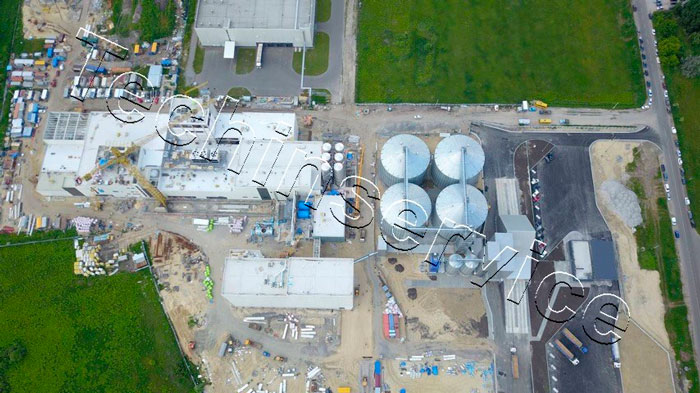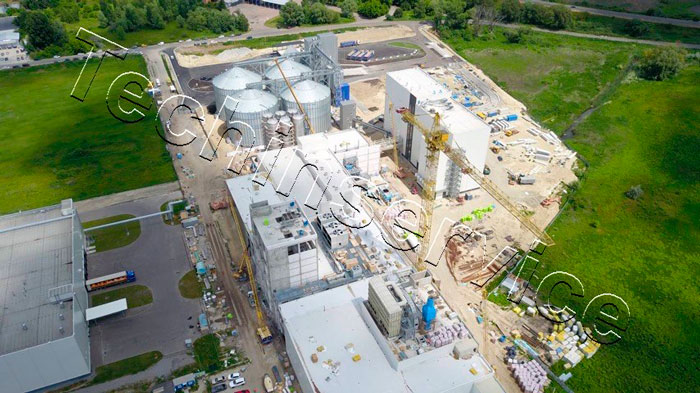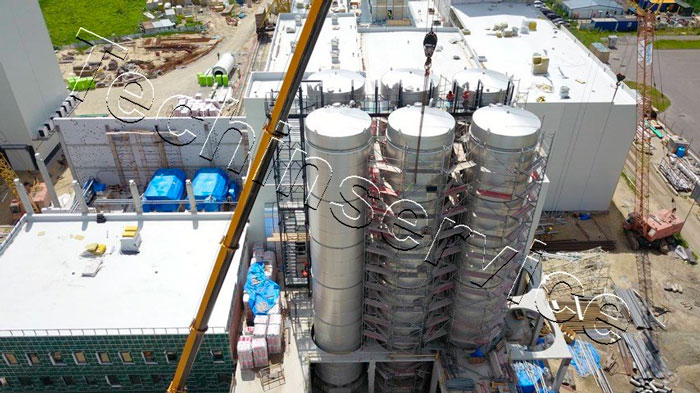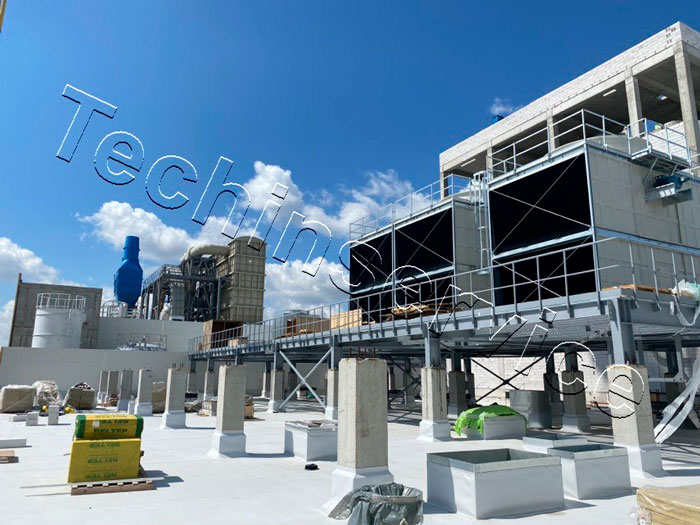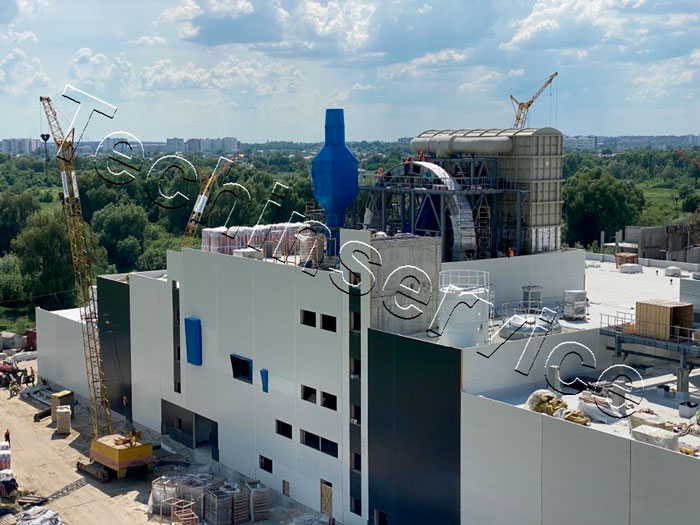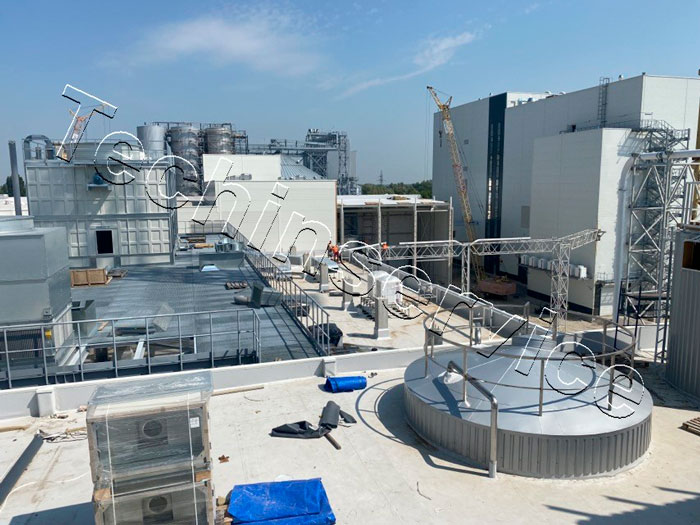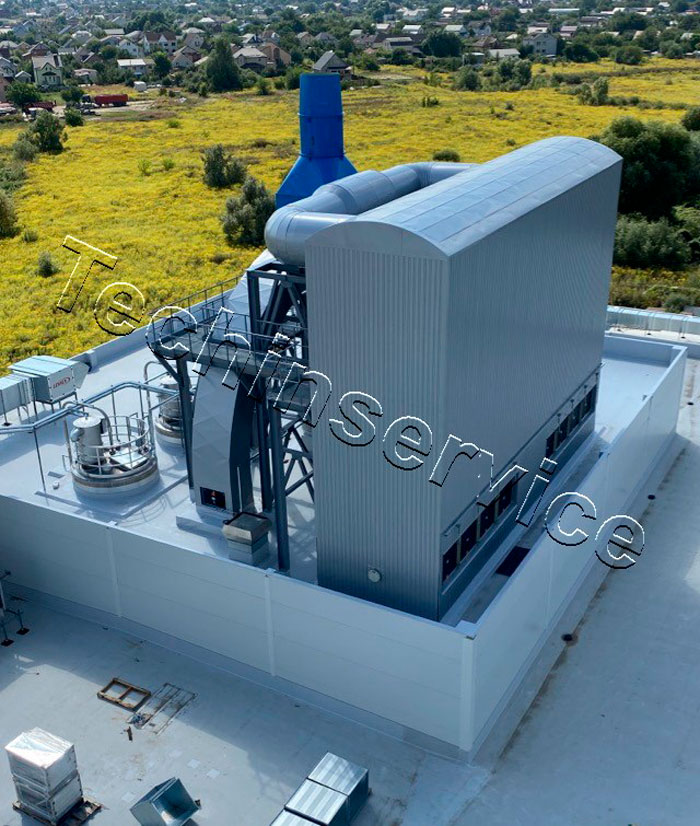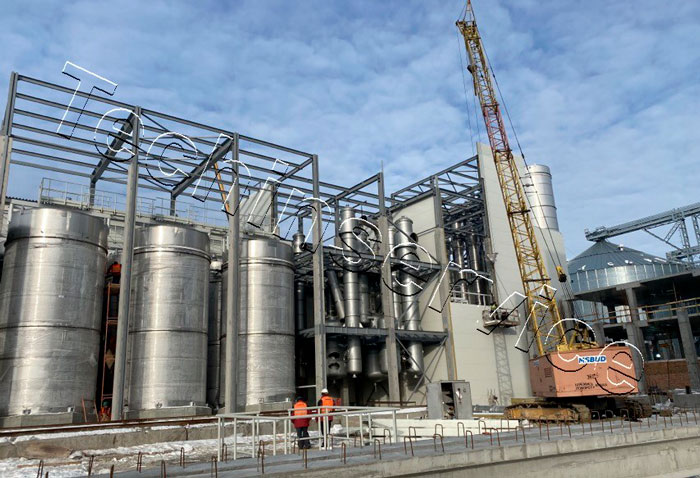 For this project, Techinservice also acted as a supplier of the patented technology for the production of the highest quality alcohol OWERTech™. The plant for the production of alcohol has a capacity of 77 m3 / day. The Techinservice team performed the development of technological solutions, design, own production and supply of turnkey technological equipment.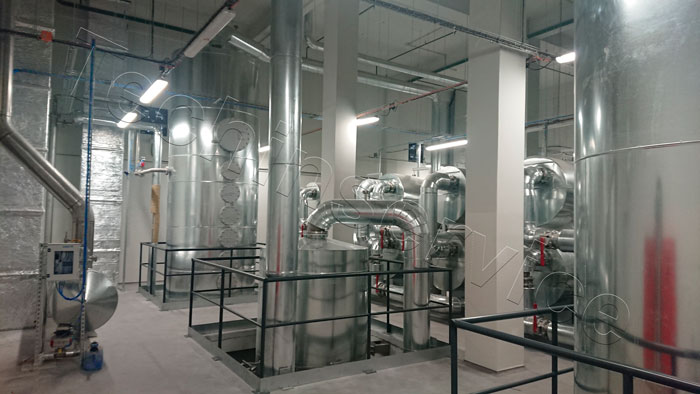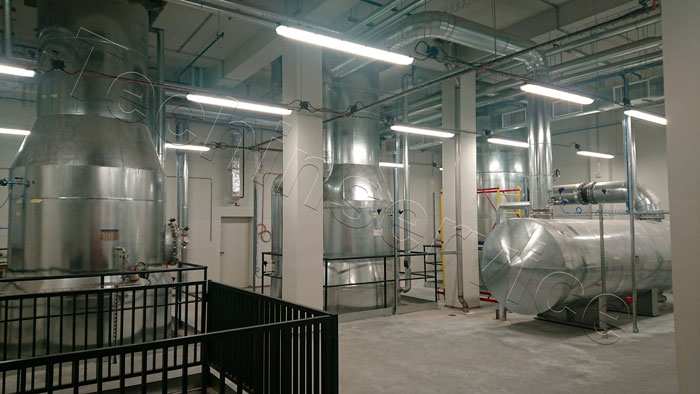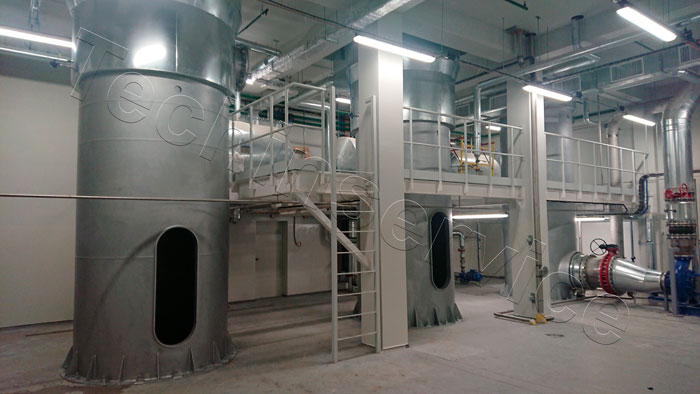 Techinservice also acted as the developer of the automated control system.
The Techinservice Intelligence team designed a turnkey automated process control system for the entire flour products factory complex individually to the needs of the Customer using the latest technological solutions based on Citect SCADA.